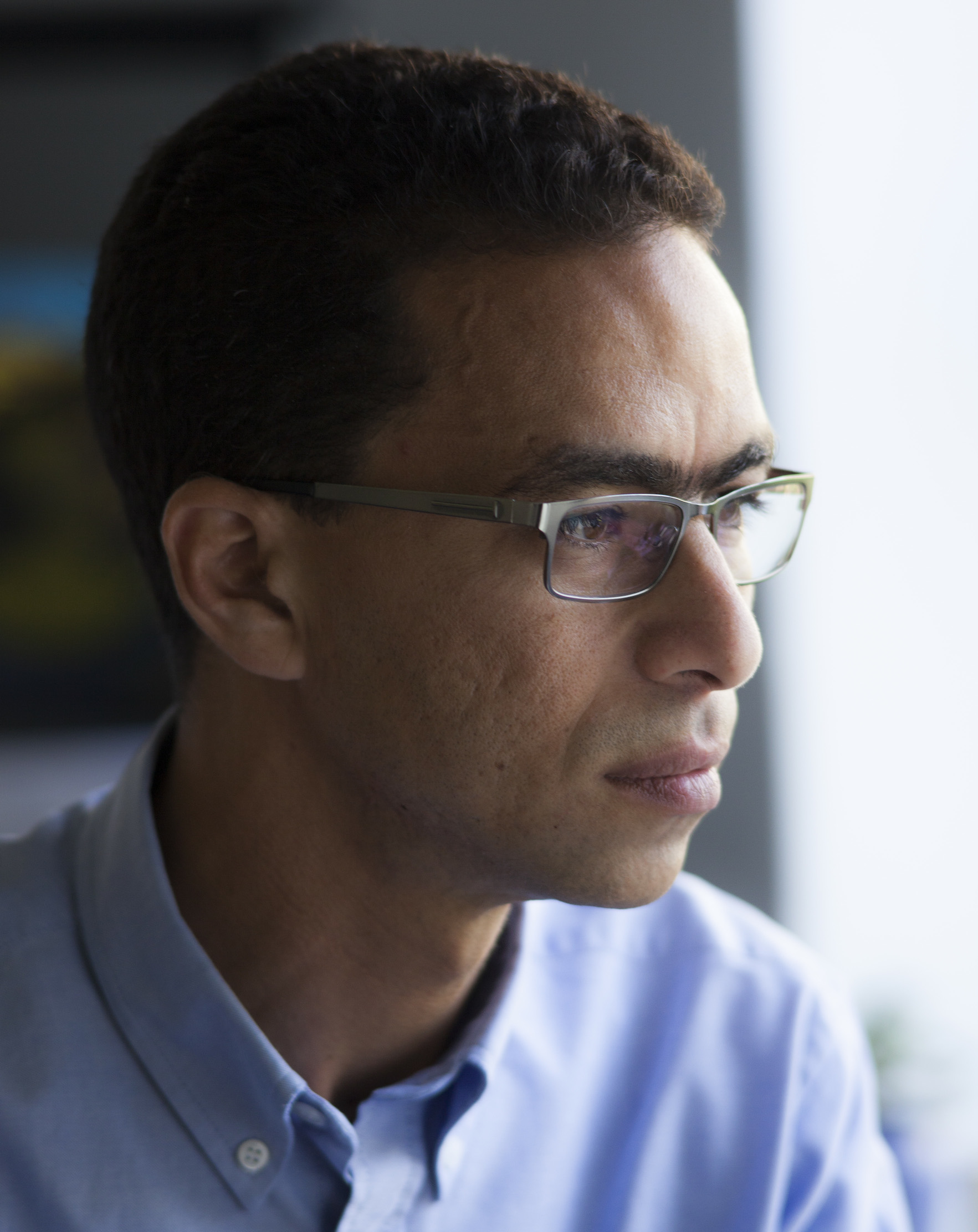 Sharif el-Sayed is a graphic designer, born in 1972 in Alexandria. Since 1998, he has been working in Arab Academy for Science, Technology and Maritime transport, as a digital art director. He seeks in his work to combine the possibilities of the digital tools with the social cultural issues.
His artistic work turns toward youth through book illustration and the organisation of artistic workshops. He claims for connecting creation for children and creation by children. Keen to awake artistic talents amongst youth he has been involved in several projects with multidisciplinary teams.
In 2006-07, works in a web cartoon realisation with children from Arles and Alexandria: Mare Nostrum[1]. It is the result of a common project between schools from Alexandria and Arles, assisted by archaeologists, teachers, organizers and produced by CEAlex and ZINC. In 2008, he undertook the realisation of a web cartoon, named Zlezla, made from a traditional folk story chosen by Alexandrian children. The group of children participated in each stage of the creation: choosing the story, singing, drawings, digital activities. It was funded by El-Mawred El-Thakafi, and received a prize at the Cairo international animation film festival, in March 2009.
Since 1996, he has also been working as a book illustrator in the field of digital and printed young publishing. In 2010, he has published with the writer Kohinour Osman, Philip wa Omar, a children book which has been selected by Anna Lindh Foundation/Arab Children's Literature Regional Program. The publisher is Nahdet Misr Publishing Group.
In 2013, he founded « Khayal» (which means imagination in Arabic) that organizes an itinerant and collective exhibition about creating for children: illustration, toys, origami and photography…