Each year, Bibliothéca Alexandrina celebrates Spring with an international book fair in front of the library. This year, from march 26 to april 7, the audience could meet more than 50 publishers, coming from 7 countries to introduce their new creation.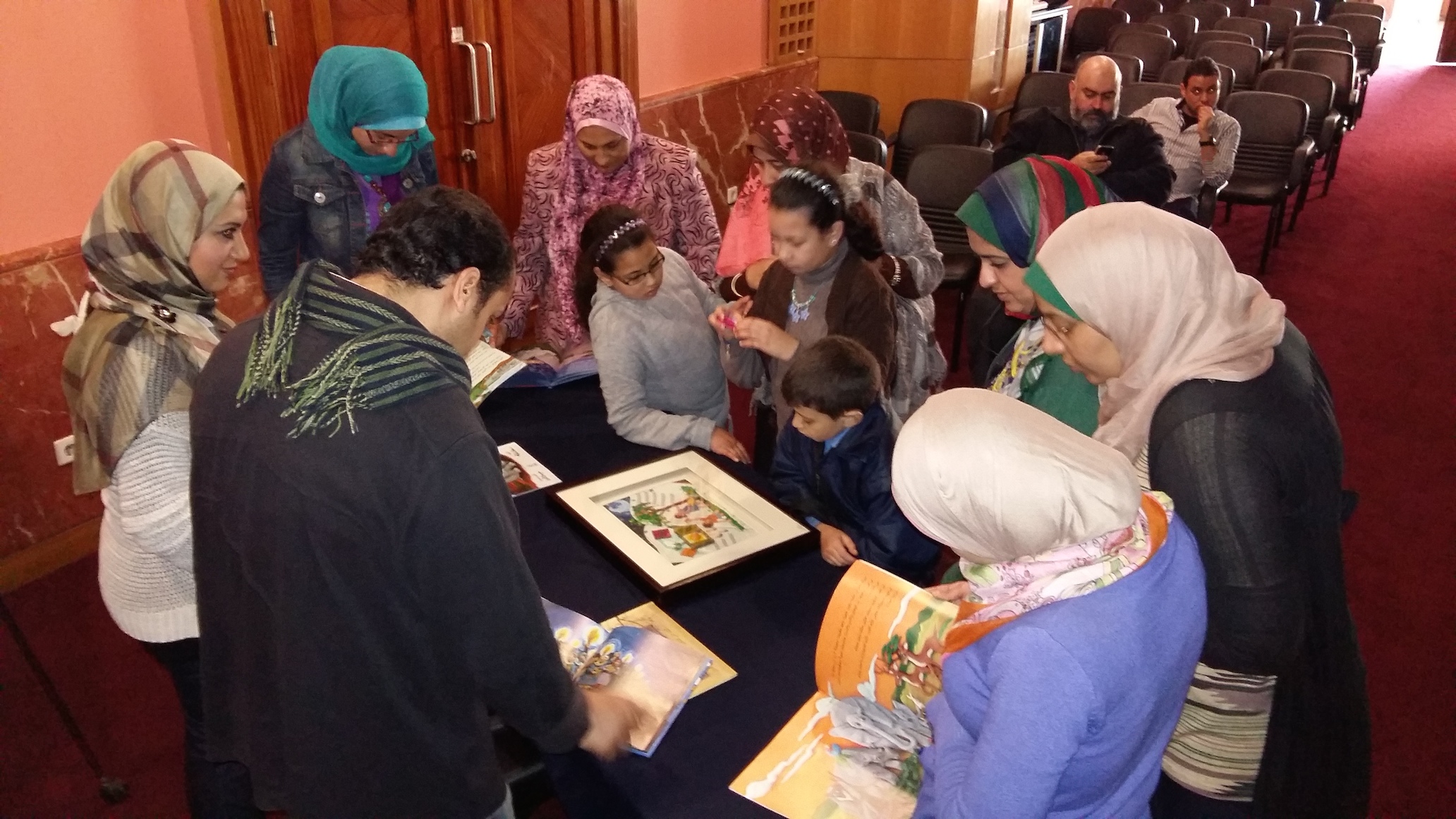 For the occasion,  Sharif el-Sayed offered a children literature workshop to 25 participants, aiming at encouraging the production of children's books. The first day was dealing with children's publishing in the company of several Egyptian publishers. The second day was dedicated to children books production and to the specific nature and philosophy of children publishing. Children books coming from different countries were introduced as a topic of debate. The stakes of the relationships between writers and illustrators were raised. Last but not least, the concepts, ideas, and illustrations introduced all along the workshop were put into practice, through creative activities. After brainstorming, each group of participants imagined a story and created its story board, as a draft project. Participants were enthusiastic to formulate beautiful ideas full of inspiration.
From theory to practice, the workshop stimulated the desires of children books creation and confirmed the field potential. To be continued !