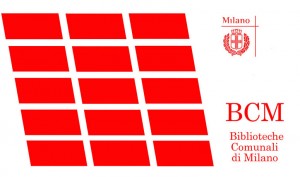 The Public Library System in Milan is made up of 26 units : that is 1 Central library , 24 branch libraries and 11 circulating libraries scattered throughout the town. The organization of the whole system is based upon two coordinated units ; one responsible of the Central library and the other for the branch libraries and the circulating libraries .
The mi scopes of the System can be summarized in this way :
1) Acquisition of books, serials as well as multimedia. Cataloguing and distribution in all the venues.
2) Coordination of all the activities to promote public reading.
3) Collaboration with schools as well a s school libraries
4) Staff training
5) Promotion of mutual relationships with public & private institutions
Within this frame it is worth mentioning two projects addressing specially youth , that is children and teenagers: Suitcase for readers and Graffiti projects.
Six articles by Aldo Pirola, Giuseppina Sansica, Christina Brambilla, Maria Pia Briandrate, Fredérica Tassara, Frederico Pasotti, Pascale La Torre, Francesca  Maschietto published in 2009 for the International IFLA Congress that took place in 2009 in Milan.
First Part (pdf)
Second part (pdf)